Basics of Scottish History Quiz: Modern Edition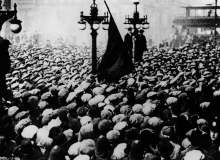 Scottish History in the modern era (since roughly the middle of the 18th century) has been something of a roller-coaster. From the decline of Jacobitism and the beginnings of industrialisation in the 1700s, to the industrialisation and imperial expansion of the 1800s, the huge geopolitical upheavals of the 1900s, and the rise of nationalism in the 2000s, the last 250-or-so years have seen Scotland reshaped and remade again and again.
But how much do YOU know about modern Scotland? From prime ministers and missionaries to literature and sport, our quiz will test you on the basics of Scottish History from the mid-18th century to the present. Good luck!