Basics of Scottish History Quiz: The Essentials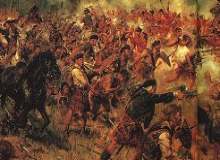 Over the course of 2020, we at the Centre for Scottish Culture (University of Dundee) have published a range of Scottish History quizzes. Some have been fairly easy, others have been fiendishly hard, but all have been designed to help raise public awareness of Scotland and its past...while having a little fun in the process!
So with 2020 drawing to a close, we thought we'd offer one final quiz to round off the year - 'Basics of Scottish History: The Essentials'. Here you will be faced with 20 questions covering the most essential issues in Scottish History from the 12th to the 20th centuries. Will you prove to be a Scottish History know-it-all? Or will you show yourself up as completely clueless? There's only one way to find out...