Basics of Scottish History Quiz: Kings and Queens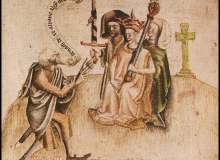 In the medieval and early modern periods, one of Scotland's proudest boasts was that it had perhaps the oldest unbroken lines of Kings in Europe, supposedly stretching all the way back to 330BC. That, of course, was just mythology, but what is true is that Scotland for centuries boasted it own monarchy, whose history was inextricably bound up with the story of the nation itself. This monarchy, moreover, produced some of Scotland's best-known icons, including Macbeth, Robert the Bruce, and Mary, Queen of Scots.
But how much do YOU know about Scotland's Kings and Queens? Concentrating on the period before the Anglo-Scottish Union of 1707, this quiz will test you on some of the basic facts. Will you prove to be a royal know-it-all? Or just royally clueless? There's only one way to find out...