Basics of Scottish History Quiz: History-Making Women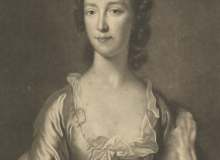 All too often, our understanding of Scottish History is dominated by men. Figures like William Wallace, Robert Bruce, Robert Burns and David Livingstone loom large in popular imagination, pushing all but a small handful of women to the sidelines. Scotland can thus seem a land of many heroes, but few heroines. Yet history is not made by men alone, and this is certainly true in the case of Scotland. Despite our long-standing failure to recognise their contributions, the actions and achievements of Scottish women have been integral in shaping the country we know today.
But how much do YOU know about the experiences of Scottish women through time? Covering politics, religion, culture, warfare, and more besides, our quiz will test you on some of the better-known personalities. Dive in to get a taster of how Scottish women have left their mark over the past millennium!