Basics of Scottish History Quiz: Mary, Queen of Scots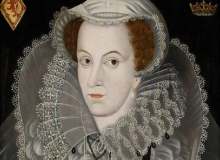 Prior to the Anglo-Scottish Union of the Crowns, Scotland had been ruled by a long line of independent monarch stretching back into the Dark Ages. Of all these rulers, by far the best-known is Mary, Queen of Scots. Properly styled Mary I, she reigned over Scotland from 1542 to 1567, undoubtedly one of the most tumultuous periods in the nation's history. Her story - replete with drama, intrigue, and tragedy - has been captivating people around the world ever since.
But how much do you know about Scotland's most famous monarch? Our quiz will test you on the basics of Mary's life, focusing on her person rule in the 1560s. Will you be an all-conquering expert on all things Marian? Or will you prove totally clueless? There's only one way to find out...