What type of Always pads should you wear?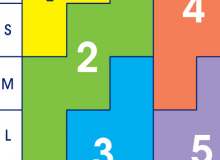 This quiz is all about helping you decide what type of Always pad you should wear! Pads are napkins that stick to your panties and absorb menstrual blood once it leaves the body.
There are three types of pads Always makes; Maxi, Ultra Thin, and Infinity. If you want to check out tampons, Tampax is Always sister company. Remember to answer honestly!
Created by: Kyra