What should you wear today?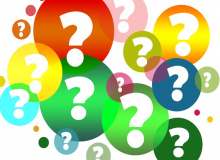 Hey, whats up. The old age question! Thats whats up! Take this quiz and find out what to wear! Please tell me if anything is wrong, and Ill fix it!!!!
Date? TV? Hanging? What ever your doing I never know what to wear. If this happens to you say me in the comments. Well, you want to know what to wear so,lets get on with the quiz!!
Created by: Aoife Jury