Hope For Kaylah! (Sonic Tails Lf)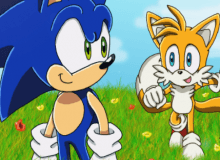 Kaylah We Love You! I Know You're Not Feeling Well, And Are Very Stressed. But You Will Get Through It! We All Believe In You! You Are Awesome, And Gave Me Inspiration To Stay On GTQ!
You Don't Need To Level Me Up On This Quiz! This Is A Support For Kaylah! We Just Hope You Get Better Kaylah! And I Hope You Still Will Be The Funny Girl I Know!
Created by: Horror Lives 2 of Hope For Kaylah! (Sonic Tails Lf)
(your link here more info)