Learning with Kaylah (Ya better learn somethin' XD)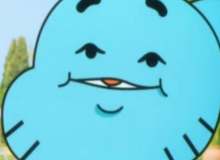 Me/K: Hey, everyone, I may end up staying on GTQ cause I would miss you guys if I left, XD. Also, things are gonna get better, at least I'm hoping, ty for the support!
Me/K: I hope everyone is staying safe and enjoys this quiz! Also, thanks Cal for helping me make this (And we were also just playing around, XD) Hope everyone has a good day, BOI!!!
Created by: Sonic Tails Lf