What does Shadow the hedgehog think of you? (girls only)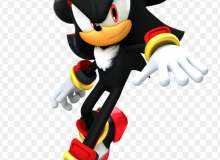 This is my first test, hope you guys enjoy it. You would like to know what does Shadow will think about you? Discover this in this quiz. Actully, why are you even reading this? Do the quiz!!!
Go to find out if Shadow likes you or not. I bet he might not usually smile, but you'll figure out if he'd like to smile to you or not! I hope you like this quiz!