How would your college be spent with Shadow The Hedgehog?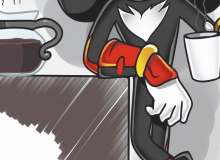 Hey there! Tnis quiz is for Those who know Shadow The Hedgehog. You and Shadow are in the same room in collage. You'll find out the rest if you do this quiz. I tried my best.
I censored some words but I think you know what are those so good luck with the quiz and I hope you won't get bored. I hope you all know Shadow the Hedgehog if you don't take a look at him on the web I thinks you'll like him. Oh, and again Good Luck!