Warrior cat roleplay for she cats only (ONE OF THE BEST EVER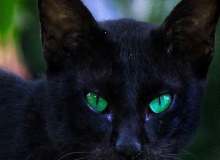 Hi, this is for girls only so if your a boy check out my other quiz: warrior cat roleplay for toms by dragonheart. Spelled like and don't change the letters at all.
So if your a girl this is for you. It is a warrior cat story. You are a beautiful black with emerald green eyes. This is going to be multiple quizzes long. You start as a new born and you keep getting older. I also used cats or names from the book, but they aren't the same cats. I hope you like it.