Which Trolls Tribe Are You From? [Trolls: World Tour]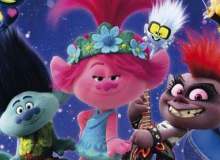 The Trolls: World Tour movie introduces us to a land comprised of six main troll tribes, each based on different genres of music. The tribes are: Pop, Hard Rock, Techno, Classical, Country, and Funk.
This quiz will ask personality and interest-based questions and compare your answers to the cultures of the tribes to determine which one you would belong to.