Which Female Broadway Character Should You Play?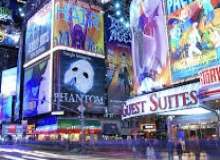 This is a quiz for all the female Broadway lovers out there! Have you ever wondered which female Broadway character you would be best cast as? This quiz will show you!
FYI this quiz contains a lot of questions about vocal type/range and acting/dance ability so if you don't know the answers to those questions, the quiz will not be as accurate. This is not a "which character are you" quiz, this is just to show you, based on your theatrical abilities, which female Broadway character would be best suited to you.