When would you die as a Warrior Cat? RPG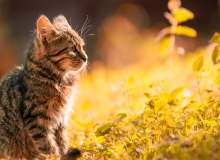 Hello hello hello! This my first quiz, so don't hurt me. Please. So, this is a quiz based of the book series WARRIORS by Erin Hunter. 10/10 recommend!
Your result is what rank you would die as, as a Warrior cat. Know that there are no Medicine Cats in the quiz because I would have to do more work. And know this is not totally accurate.