What Warrior Cats Clan Are You In?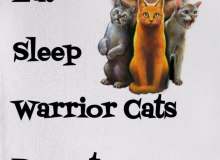 In Warriors there are five warrior clans, not including StarClan. In this quiz, you will find out if you are in ThunderClan, RiverClan, WindClan, SkyClan, or ShadowClan.
This quiz is based off of the Warrior Cats series by Erin Hunter. It's only 10 questions, but I worked really hard on it, so please answer every question honestly.
Created by: TallulahTrixie