Which warrior cats OC are you of mine?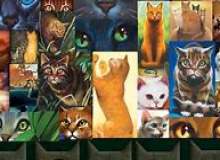 This is based on a series called WARRIORS. It is about cats that try and win a war, and is made up of clans, such as ThunderClan, RiverClan, and WindClan.
I think you should read it. I have four Warriors OCs and I hope you like them all! Their names are, Copperwind, Merrybush, Starpool, and Silverbreeze.