What is your Wizarding World wands wood type?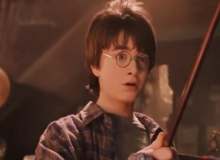 You've arrived at hogwarts, you have bought everything on the list and all you need is a wand. Here's my quiz for you to find the perfect wand that chooses you.
In this quiz I included all the wand wood types : Yews, Fir, Elm, Vine, Holly, Hawthorn, Cypress and Elder. You have only 10 questions to answer. I hope you like it! Please rate and comment.
Created by: Severus Snape7