Visions -Part 1- (Story)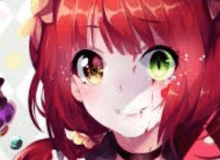 This Is A Story That Made For Fun Because I Had Nothing Else To So Please Enjoy This Story There Will Be More Parts Coming Out So Keep Your Eye Out!!!
Please Make Sure To Rate, Share, And Comment! It Would Help Out A Lot I Want To Get To Junior Or At Least Senior And It Would Help Out A Lot! You Guys Are Awesome And Don't Forget It! Enjoy The Story!
Created by: Horror Lives 2 of Visions -Part 1- (Story)
(your link here more info)