Story of my Life - Part 5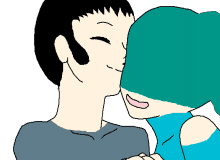 Hey guys, this is the last part of Story of my Life, so sorry guys, but I will make a sequel, don't worry, please comment on sequel names, and I might just choose one of them.
So, when you finish this, go read Rise of the Guardian, because it carries on with Maple, but you might want to read the Guardian first to get to know the people ;) Shoutouts to ghettobabe4ever and Weirdhead, go read their awesome quizzes!!!
Created by: Houndlover