Story of my Life - Part 3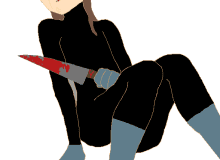 Hey guys, this is part three of Story of my Life series. I hope you like it! So excited! Make sure to leave a comment and check out my other quizzes! P.S. I'm gonna start part four today, so happy!
Shoutouts: Thanks to Weirdhead for taking my quizzes and big thanks to ghettobabe4ever for inspiring me, and adding Maple to her awesome series Rise of the Guardian.
Created by: Houndlover