Story of my Life - Part 4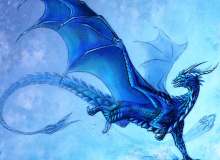 Hey guys, this is part four of my Story of my Life series. I hope you like it! So excited! Make sure to leave a comment and check out my other quizzes! P.S. I'm gonna start part five today, so happy! I'm probably gonna finish it today also!
Shoutouts: Thanks to Weirdhead for taking my quizzes and commenting, using Maple in her adventure series Jungle Explorers (I'm gonna miss her when she's gone!), and letting me use Carly, and big thanks to ghettobabe4ever for inspiring me, and adding Maple to her awesome series Rise of the Guardian.
Created by: Houndlover