Jungle Explorers: Part Five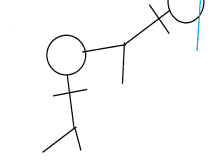 Shoutouts go to Houndlover and ghettobabe4ever. If you guys hadn't read my series, then I wouldn't be writing these anymore. And a special shoutout goes to Houndlover, for a surprise she'll get in a minute.
And now, ladies and gentlemen, boys and girls, the moment you've all been waiting for: what happened after that mean old Victoria knife-rushed (Is that a word? No? Okay. Whateves.) Abigail.
Created by: Weirdhead