Is Your Original Character a Mary-Sue or Anti-Sue?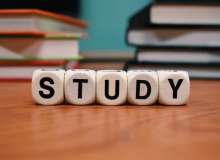 You are thinking if your character is a Mary-Sue or Anti-Sue. This quiz is also for boys, but I don't want to write Gary-Sue a lot of times. Remember, this quiz isn't always accurare.
If you are reading this, you will get a tip. The picture shows you the tip: study. Study the characters from books and see why they are likeable. Good luck!
Created by: Fire Fox