Is Your Warrior's OC A Mary Sue/Gary Stu?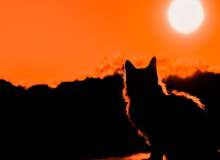 Thank you so much for even considering to take this quiz. For anyone who has ever written a Warriors Fanfiction, or just created their own OC, (original character) for fun should take this quiz to see if their OC is a Mary Sue or Gary Stu.
A Mary Sue or Gary Stu is a character that is all to perfect and beautiful and kind and loving. A Mary Sue is the girl version, and a Gary Stu is the boy version. Basically you don't want your OC to be one of these. Take this quiz to find out if you should change them or not!
Created by: Ceci