How well do you know China?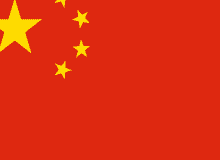 Are you interested in learning about China, you're at the right place to start! In total there are 31 questions about Chinese history, geography, demographics etc. Good luck!
If you get a low score, don't worry about it. You can always take this quiz again or search for other quizzes if you find this quiz not good enough. Again, good luck!
Created by: Justin