How Virginian Are You?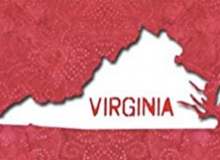 Are you a Virginian or Not? That's the true question. I am Virginian born and raised. Shenandoah Valley is my home. After the quiz meet us in the comments to talk about Our Virginia!
This is a 50 question, fun, but educational quiz all about the Commonwealth of Virginia! Some questions may be extremely challenging for someone from out of state. This quiz consists of multiple choice, fill in the blank and true or false questions and answers. Good Luck!