How Original Is Your Warrior Cats OC?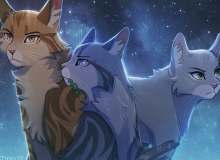 Take this quiz to see how original your OC is! It will ask questions about every aspect, so be prepared to get stuck on some questions, Such as backstory etc.
Please don't get offended, this is just my opinion. Please feel free to comment your OCs down in the comments as I would love to see them! If you have feedback please also comment that down below.
Created by: LightningBlaze