Dramatic Wolf Romance 1 (females only!)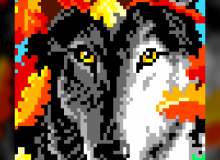 Welcome to the world of wolves! You are a beautiful she-wolf named Aleyna. There are many possibilities for YOU to choose. Four handsome males, one beautiful she-wolf. Who will you choose?
The males you have to choose are completely different, rank or otherwise. Jaxley, the jet-black alpha, Sky, th pure-white hunter, Breeze, the pale grey healer, and Fox, the bright orange loner.
Created by: SilverDaWolfPup