Are you a good singer?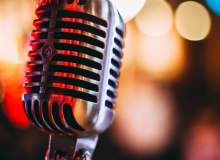 Welcome to my quiz! Have you ever wondered if you are a good singer? Do you want to know if you can make a career out of you singing? If you want to know these things, then this quiz is for you!
Please don't take anything offensive in this quiz, the results aren't always accurate. Also make sure to rate and comment on this quiz. Make sure to check out my other quizzes as well.