How well do you know Birdy?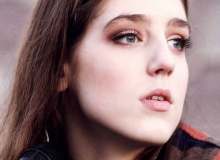 British singer-songwriter Birdy is one of the most talented musicians in the UK. Her unique voice and amazing songs make her beloved all over the world. She's got millions of fans who are called "Birdies".
Are you one of them, too? Then try out this quiz about Birdy's private and musical life! It consists of 30 questions about Birdy herself, her family, her musical career, and about her lyrics. If you master this quiz, then you are the perfect fan! Good luck!