Find the missing Birdy-lyrics!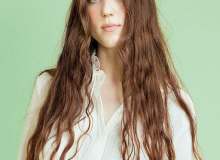 Here is another quiz about British singer-songwriter Birdy. Her songs are unique and the lyrics go very deep. Her music is amazing and fascinates people all over the world.
In this quiz, we give you some lyrics from songs by Birdy. But each extract contains gabs, and you have to choose which word or phrase is missing. Are you able to fill all gabs correctly? Good luck!
Created by: BirdyFansGER of BirdyFansGER on Twitter
(your link here more info)