Birdy Lyrics Challenge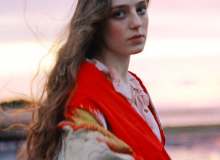 British singer-songwriter Jasmine van den Bogaerde - better known by her stage name "Birdy" - is one of the world's most amazing artists. Her unique voice and deep lyrics make her beloved all over the planet.
Birdy has got millions of fans. Are you one of them? Do you know all of her songs by heart? Then try out this quiz and check if you can choose the correct song to the given lyrics. Good luck!