Which Birdy song are you?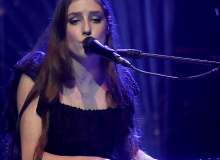 British singer-songwriter Birdy is an amazingly talented artist. Her lyrics go deep and her voice is unique. Birdy always writes about what is happening around her and what's moving her most. She reveals her deepest thoughts and emotions. Small wonder that she's beloved all over the world.
In this quiz, you will find out which of Birdy's beautiful songs describes your life perfectly. If you answer the following questions honestly, you will surely identify yourself with one of her songs!