Write a letter to Chloe Bourgeois!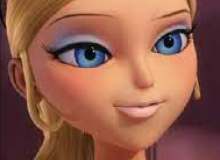 This is a letter quiz kinda like my letter quiz about Lila! And I am forced to write these paragraphs so the rest of this will be random words. Banana
Cookie Nom Nom Cool Nice Crab Racoon Awesome Chloe Best Bruh Uhhhhhhh Nope And also this is about Chloe from Miraculous Ladybug! I hope you enjoy, bye!
Created by: Madelyn