Would Shoto Todoroki Date You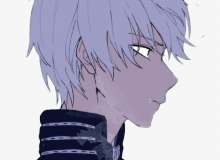 This quiz is based off of a character for a hit anime called 'My Hero Academia'. Shoto Todoroki is a classic character that doesn't show much emotion but always seems to find a way out.
If this quiz is interesting to you, why not go try some of my other quizzes. This quiz was inspired by my sister who is my biggest fan. Message from my sister: "If your reading this; I Hate You"