Who is your LOTR/The hobbit soulmate?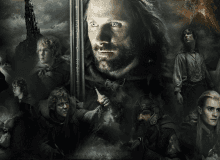 Hello! First off, I know many people will try to get a certain person (A.K.A Legolas..) so please just answer the questions honestly to get an accurate result!
This test will tell you which Lord of the Rings man will be your soulmate. You will answer personality questions and questions about your soulmate! I hope you enjoy!