Which Wings of fire dragon of prophecy are you?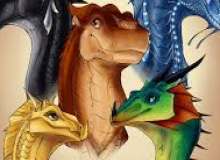 In the first half of this quiz, you will be a dragon meeting the dragons of destiny! The second half is just boring questions! The results will tell you which dragon of destiny you are!
I know there are like a ton other quizzes like this, but I completed this in twenty minutes, and it is awesome! It was a challenge from my brother, but that story is for another day!