Which type of bird are you?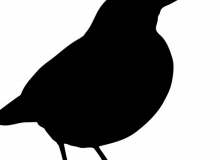 Ah, birds. Free to go anywhere at any time they please. Beautiful plumage and/or graceful songs makes people stare in awe. Despite their similar body structures, bird species are actually very different from one another.
So, which bird are you? Are you a colorful hummingbird? A proud eagle? A nature-loving and peaceful dove? Something else? This quiz includes 6 different results: swan, hummingbird, dove, canary, eagle and owl. Take this quiz to find out which one you are!