Which bird is right for you?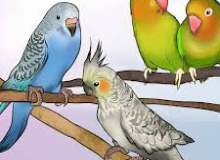 Are you trying to find what species of bird would fit you best? If so, this quiz may be right for you! I have not listed every species of bird, as this would take a very long time, but I have included many birds suited for beginners as well as some for more experienced owners.
I encourage you to do lots of research on whatever species you decide to own. Birds are very different from dogs and cats and require much more time and effort. Owning birds can be a wonderful experience, but please be sure you are ready before you jump right in!