Which MHA Character are you?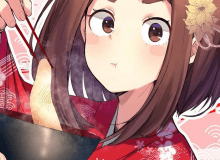 Attention MHA fans! Today you will see which of these MHA Characters you are. The results you could get could be: Izuku, Bakugo, Shoto, Uraraka or Asui.
Who do you think you might be? Izuku, Todoroki, Asui? Who knows?! Well, that question is going to be answered right now in this quiz. I hope you enjoy!