Which (Mario) The Music Box Character Are You? Pt.2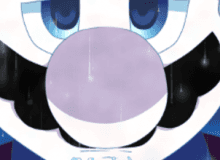 Hello welcome back to part 2 of my first quiz. You may already know about this game from the first quiz I did with this game, soooooooo, yeahhhhhhh.....
Please enjoy this quiz with all of the minor characters that barely appear in the game of (Mario) The Music Box. Remember, all these characters belong to Team Ari.
Created by: Lillian Howell