Which (Mario) The Music Box Character Are You?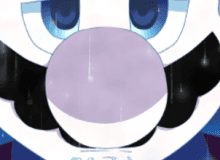 (Mario) The Music Box is a fangame by Team Ari where you are Mario. You have to explore a mansion that has rumors flying around saying that whoever's comes in the place, never returns or at least has a broken mind.
You soon come across a music box. Little did you know, it holds a curse created by a young woman named Alice Aduriace, the owner of the Aduraice Residence. And you were the one who set her free. To let her kill anyone in her path.
Created by: Lillian Howell