Which Harry Potter Next Generation Character Are You?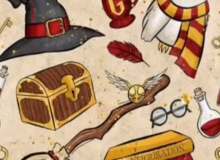 You will answer the following questions below and it will decide what next gen character you are most like. I hope you agree with your result, and please remember that these are my opinions and I am not trying to offend anyone or stereotype anyone.
Please keep in mind that this is my first quiz, so I do not know how everything works. This quiz may not work out at all, but I hope you enjoy it anyway. If you decide to comment on my quiz, please keep it kind. I was sadly not able to include all the characters I wanted, so if this works out I will make a second part!
Created by: Alice