Which genre of TV show do you like the best?: Remastered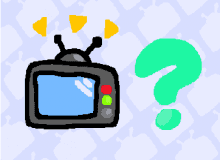 Welcome to this quiz! This quiz will tell you what type of TV show you like the most, although it might not be very accurate. There are ten options that you can receive, so it should make for a balanced result.
This quiz is a remastered version of an older quiz I created. The older quiz was in very low quality, contained grammatical errors and was made for friends. Thankfully, this one is more polished.
Created by: themagicalnoob