Which Clash Royale Wizard Are You?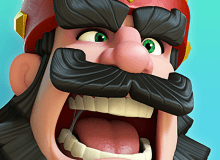 Which Clash Royale Wizard are you? This quiz will answer your question in just ten questions. Take the quiz now to find out who you are most like in just a few clicks.
Are you most like the Classic Wizard or maybe Electro Wizard? Or possibly the Ice Wizard? Find out now by taking this short quiz. Be sure to check out the forums!