Which Afton Family Member Are You? [FNAF]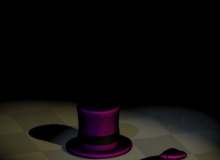 Hello? Hello, hello? Typical, old fashioned FNaF intro, quite nice, isn't it? Welcome to this terrible quiz I made within like,,, 2 hours as it is now nearly 2:30 am and the mental illness is kicking in.
This is a bad little quiz that will hopefully accurately tell you which Afton family member you are, or close to. As I was William in a past life I feel I have the right to point at people and go "You there, you are *insert family member here*", so I'm doing exactly that.