What Star Stable horse should you get?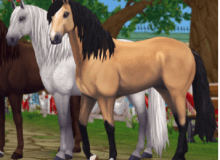 Hey! So.. are you not able to chose what horse breed to buy? Well this quiz is for you! Simply answer each question as best you can, and try to avoid the "I don't care" button as much as possible.
If you happen to be reading this, I have a link under this paragraph next to my name. Go vote you favorite Star Stable horse breed! Anyways, good luck!
Created by: Crazy_Horse_girl of strawpoll.com
(your link here more info)