What servant from Fate/Stay night are you?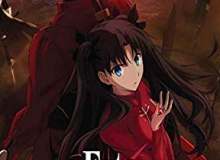 Fate stay night is a series based on the 5th Fuyuki holy grail war where 7 masters that are normally mages summon seven servants of the past to grant a wish from the omnipotent holy grail. Enjoy this thriller anime series and bear in mind there is violence.
These seven classes are based off what kind of warrior you are and here are the classes: Saber, Archer, Lancer, Caster, Berserker, Assassin and Rider.
Created by: Ella-Jade