Which Fate/Zero Character are you?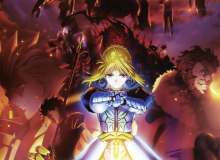 Fate zero is a series based on the Fuyuki 4th holy grail with 7 masters (mainly trained mages) summon heroic spirits of the past split into seven classes based on what kind of warrior you are all for the holy grail with omnipotent power, learn peoples goals and dreams and get educated about history.
The seven classes are: Saber, Lancer, Archer, Caster, Berserker, Assassin, Rider. If ou decide to wtach fate zero be aware it is a program with violence and is difficult to understand for young children.
Created by: Ella Jade